JROTC Presents Flag To Honor Country
Citizens salute to it, sing songs to it, and many pledge our allegiance to it daily, and the U.S encourages all Americans to pause and pay tribute to the flag. But why celebrate the flag in the first place?
The American flag has stood as a symbol of freedom, liberty, and justice among other number of values for more than 225 years. Alvin High JROTC helps honor this nation's flag by performing flag detail duties at all district home games and making the contribution to the community and country.
Alvin High School JROTC members assemble flag detail during football games to ensure that the American flag stands tall in all it's glory and honor. The flag is a representation of  strength and courage of all the members who have served our lives that were lost during the army. JROTC covers all three AISD high schools during home games for flag presentations during the anthem. Members say performing flag detail is a privilege, knowing that they are presenting something that symbolizes hope and vitality in America.
"It shows just a small appreciation to have the many men and women who helped serve in our country today," JROTC First Sergeant Stephen Garcia said.
On home game nights, JROTC spends the time from 6:15 p.m until 10 minutes before the game preparing until they are near or almost perfect.
"We have to organize from tallest to shortest  with the flag in the back," member Zach Snowden said.
In order to be apart of flag detail, JROTC member must also represent  JROTC as a whole through school being respectful towards others along with passing your grades and meeting the expectations necessary to be apart of flag detail. First Sergeant Garcia said he hopes JROTC will further prepare students for their futures by, "by making outstanding citizens of the community and making sure students have a plan after high school."
"It has positive representation to get out their for flag detail with JROTC because it shows discipline and respect, " Hannah Faircloth said.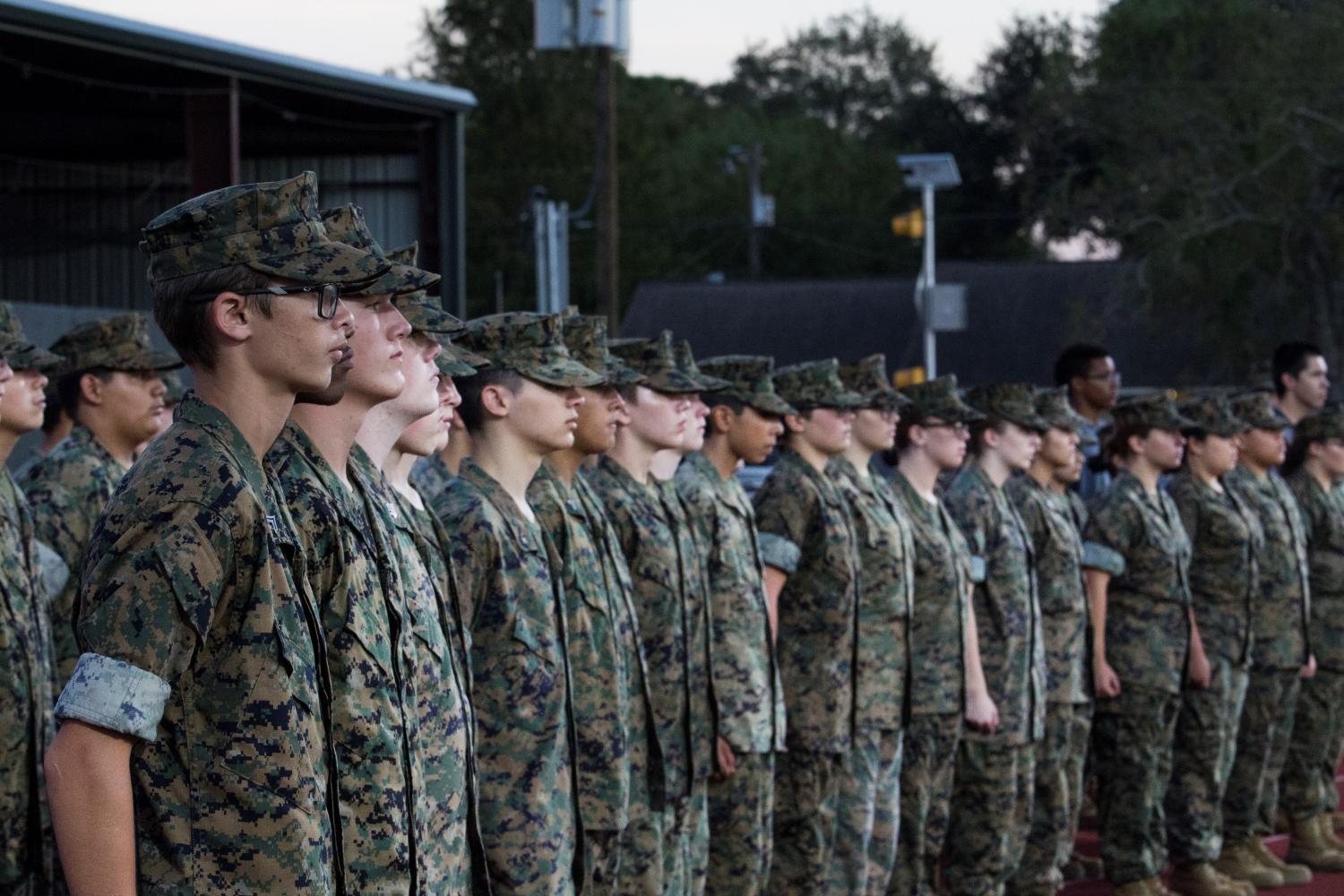 Josh Hopson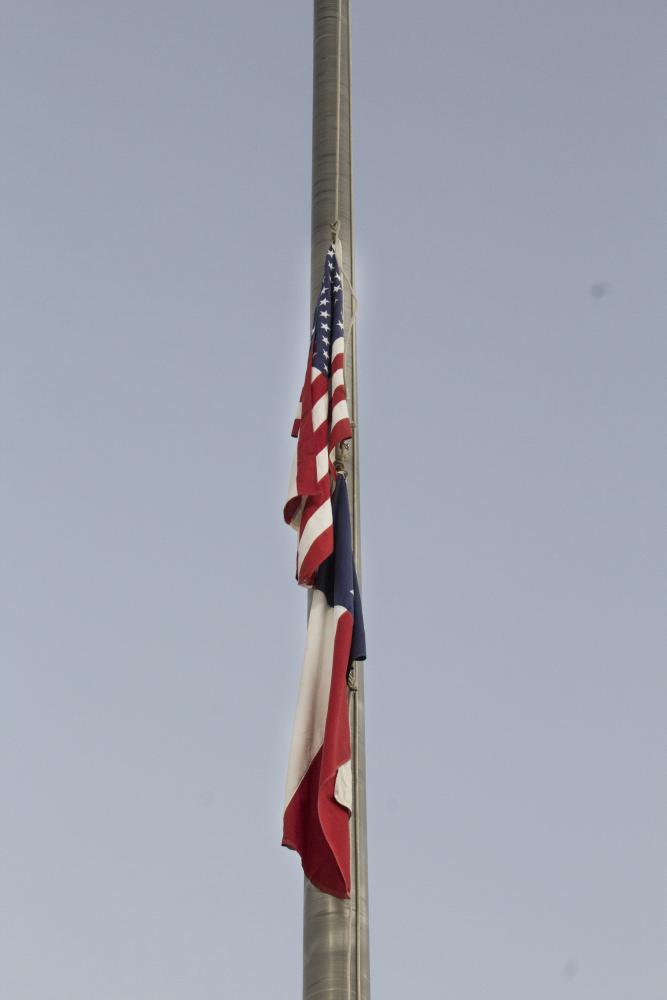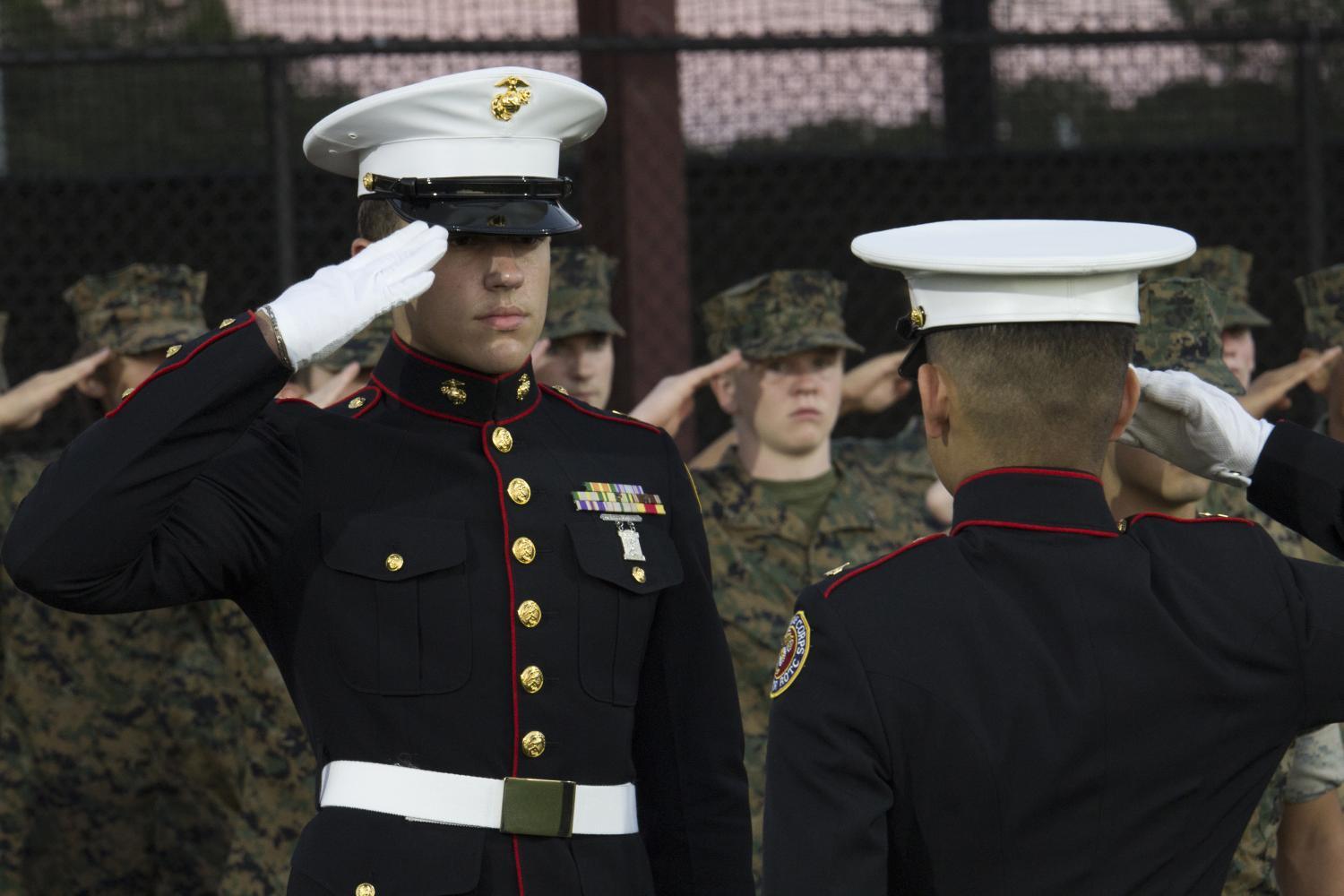 Photos by: Josh Hopson