New Faces- Ms. Albrecht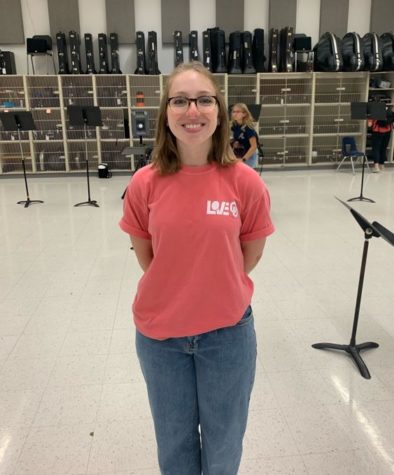 Sarah Albrecht is a new assistant band director at Alvin High school, is enjoying her first year teaching. She decided she wanted to be a band director in high school after becoming section leader her junior year and drum major her senior year. She enjoys working here because the students and teachers are welcoming to her. She is a graduate of Keller High School and attended the University of Oklahoma. She enjoys live musical performances, classic movies and making conversation with her pet fish, Norman. 
She does all the normal teacher things, she co-teaches in the band, fixes instruments and specializes in woodwinds.
Advice she'd give to her students is, "Just do band, you learn life skills in the process as well as teamwork, discipline and patience."